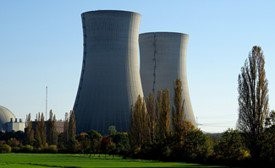 Within the energy industry, many plants are reaching their decommissioning phase, which requires unique skill sets. Bringing on the right experts to support planning and execution is critical.
Empyrean offers technical and management consulting experts to support your efforts.
Areas of support and value provided:
Consultants from Empyrean provide needed expertise to develop strategy, options and pre-planning support
Independent support offers oversight of large contractors and manufacturing representatives
With over 50 team members, we can support pre-planning to execution at a fraction of the cost of the big EPC firms.
Being a minority-owned small business, we support your company's and local communities' supplier diversity effort.
Please let us know how we can support you!